Camo Unisex T-Shirt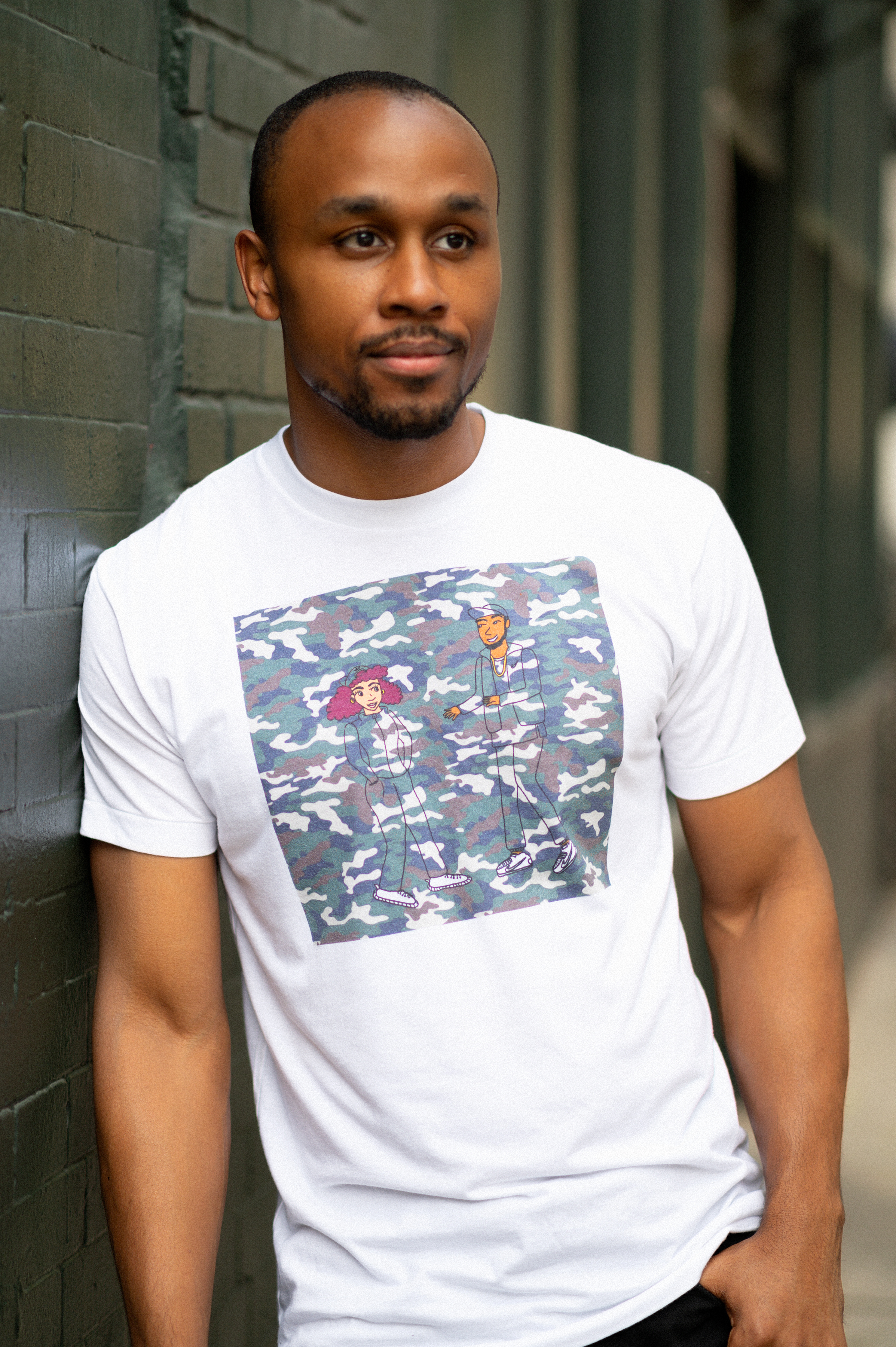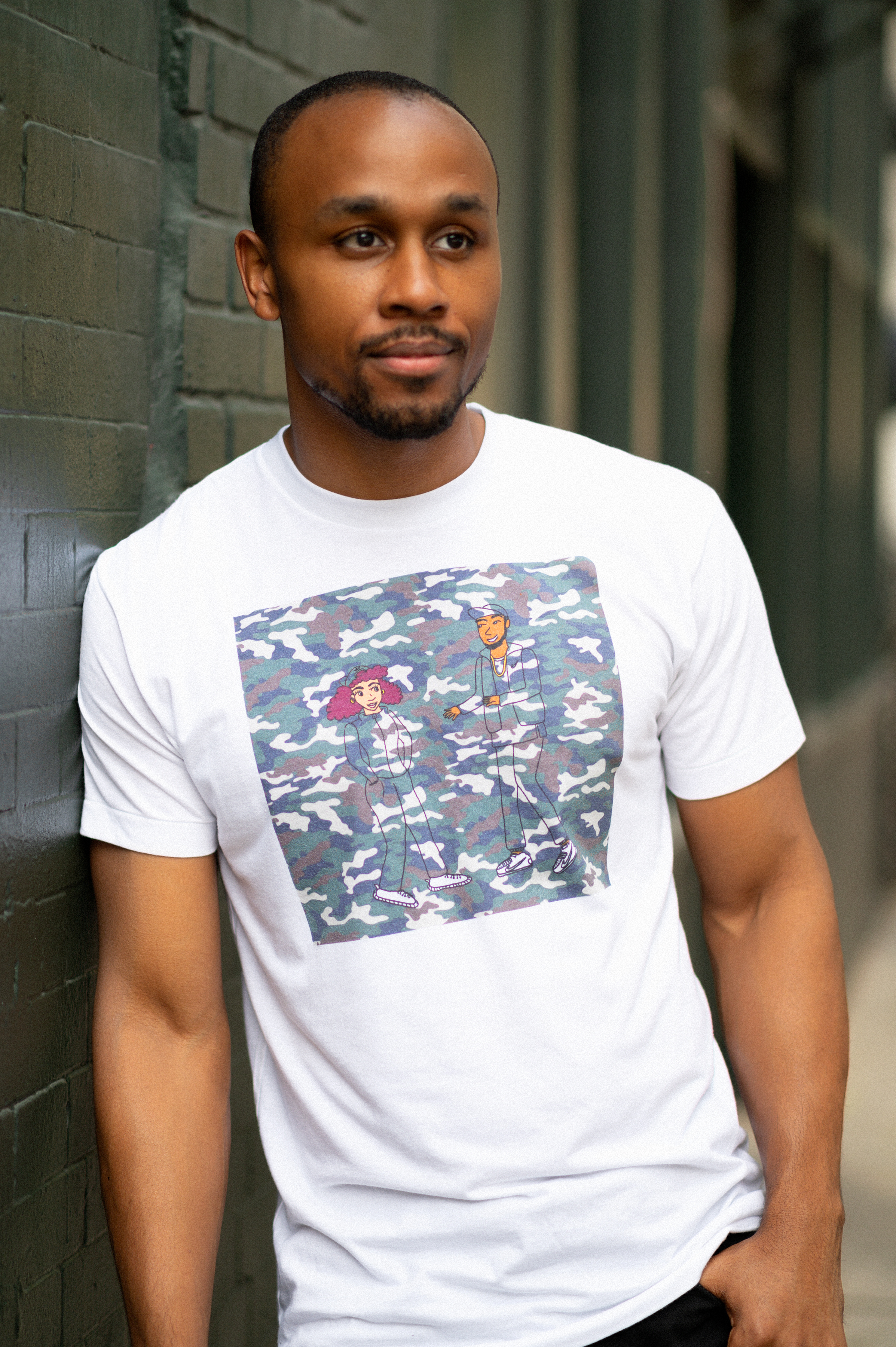 Camo Unisex T-Shirt
This American Apparel Unisex poly-cotton short sleeve crew neck t-shirt features an original illustration by artist Anna Lustberg. "Camo" was drawn on a family beach vacation and inspired by Anna's cousin Michael, who has a cool, athletic style complete with the hottest sneakers out. Michael sat beside Anna as she drew the two figures "camouflaged" with the background.
Each shirt is made to order and can take up to 2 weeks for delivery, but will only be available for a Limited Time.
The model is 5'10" and wears a size Medium.